Stainless steel fabrication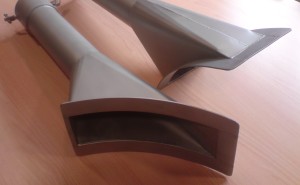 Servicing numerous markets including rail, food production, waste water, architectural and even modern art, we have a wide range of expertise which enables us to deliver solutions which are much more than steel objects, they are high quality, high specification projects.
Our services include fabrication such as Hygienic Service Pipe-Work, Pressure Vessels, Tanks, Heating/Cooling Jackets Drip Trays, Machine Guards, Safety Hand-Rails & Balustrades, Bespoke Custom Stairway, Industry Hand-Rails, Decorative Balustrades, Frame-Work and intricate bespoke fabrications .
At Elmec we are passionate about fabrication and we work closely with our clients to deliver results – by utilising traditional engineering techniques or state of the art software, we produce products that complement you, your brand and your product or service.
Contact us to find out more about how Elmec can help you further with your fabrication requirements.